Wireless Stack Updater for STM32WB Devices
This tool automates updating of the wireless stacks that need to be programmed into an STM32WB device in order to use Bluetooth LE functionality. Simply select a binary you want to program and the tool will automatically launch the STM32 Programmer tool, handling all versions and load addresses for you: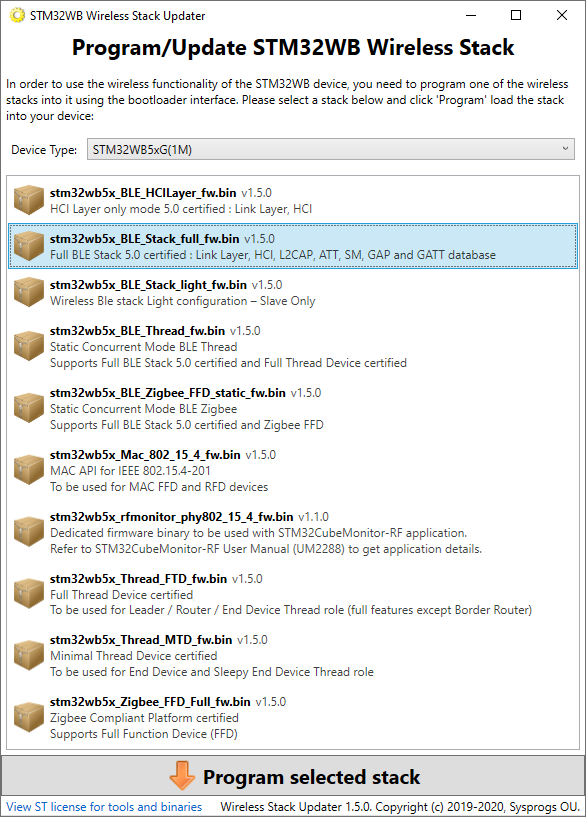 Download
You can download the wireless stack updater here STM32WBUpdater-1.6.0.exe.
More details
See this page for detailed instructions on enabling the bootloader on STM32 boards.